Studying the past to confront future endeavours is one of the key principles of the Testerep project. By offering historical perspective on current issues like sea level rise and coastal defense in times of climate change, the project aims to contribute to the betterment of coastal protection policies. This will be achieved by, among other things, acquiring new insights into large-scale coastal morphodynamics, supplying new technologies for modeling & surveying, and serving as a platform for initiatives that raise awareness about past coastal development, current challenges and how these can sustainably be tackled in the future
The project partners, in dialogue with a wide variety of stakeholders and the general public, will make strong efforts to further valorise the output of the project. To this end, they will employ a continuous process of co-creation, which enables the transfer of ideas across scientific disciplines, objectives and backgrounds. Flemish and provincial authorities, coastal municipalities, various tourist services and various players from (marine and maritime) business and consultancy, among others, showed interest from the beginning in following up the project and further valorising the results together.
The basis of the valorisation is built on a stakeholder meeting every six-months. These meetings are open to all interested parties. We will not only share information about the project during these meetings, but also actively try and find ways for the stakeholders to contribute and co-create with the research.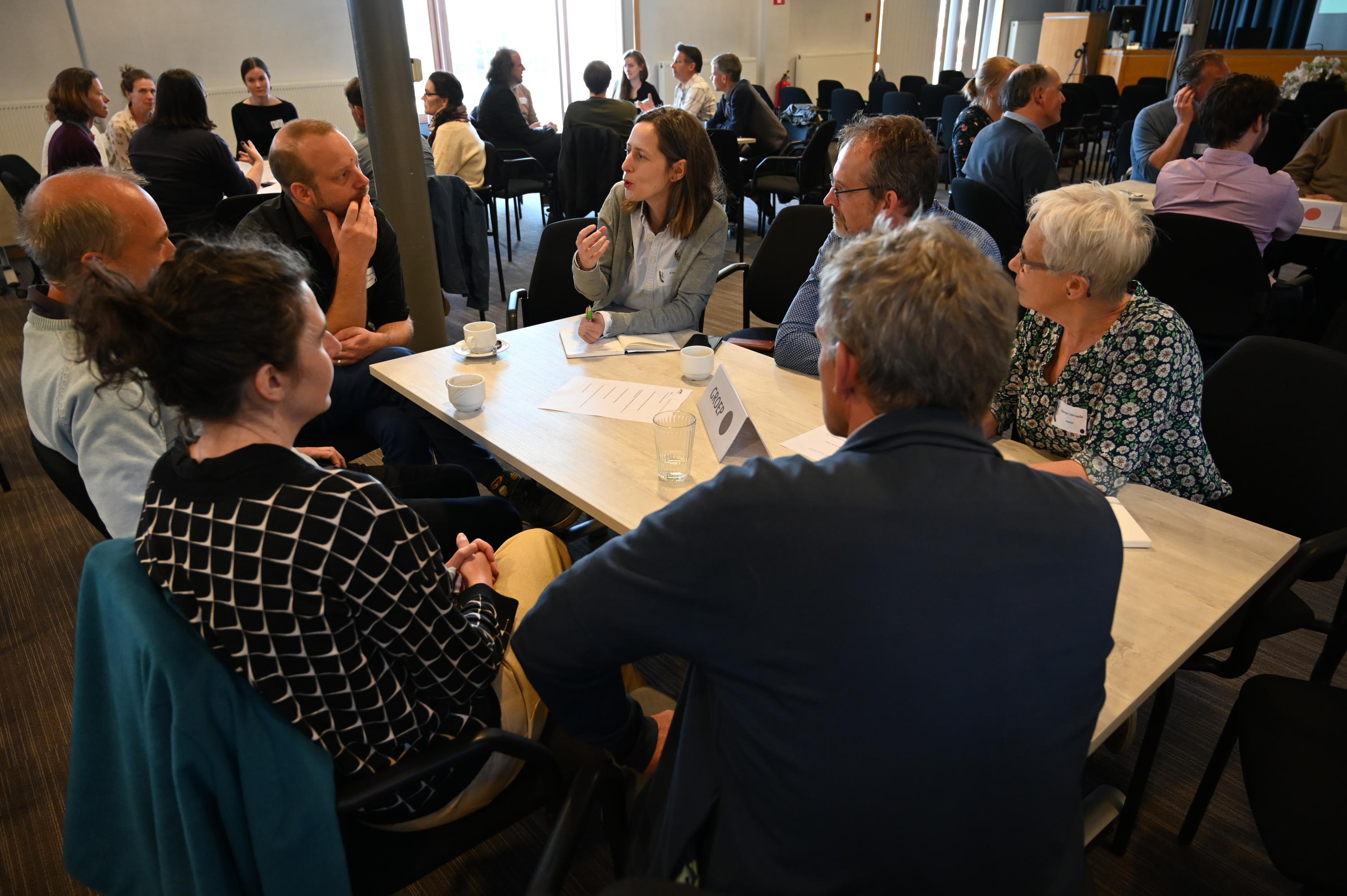 Image of the first stakeholder meeting (20/04/2022)
From the beginning of the project, three fixed valorisation trajectories will be initiated from the project, aimed both at the general public and professional stakeholders:
A traveling exhibition and digital walk in Ostend
The deployment of citizen science ('citizen science'):

An extension of the CoastSnap citizen science initiative on the Flemish coast
Additional citizen participation in the project (e.g. when acquiring samples),

Two scientificaly oriented good practice workshops

"Historical Knowledge & Analysis: Good practice in contemporary coastal protection and development"
Good practice guidelines on how to conduct archaeological research in the polders and coastal area
Additionly, there is room within the project to create and shape new, promising ideas regarding coastal defense and Testerep. For example, the project is involved in a stage performance.